---
Transform the Way People Do Business Today
---
Today, more than ever before in history, is the best time to do business. Every business has the potential to reach billions of people, all around the world, faster and easier than ever before. But there are challenges. Competition is increasing and consumers are becoming savvier. Consumer quality expectations - not just for products but also for services - are higher than ever before, while price expectations in many fields are dropping. It's hard to manage between marketing, sales and operations, and in their desire to get ahead, most businesses are drawn into a sea of sameness.
But it's possible to be different.
The future of business is to place the customer at the center of your brand's story. By transforming your marketing into an integral part of your business, you can shape customer experience from the moment they hear your brand's name until the moment they become a promoter.
StepUp aims to be the home for business innovators who are shaping the future of their industry worldwide. Our goal is to inspire, engage and equip today's businesses and brand leaders to succeed. We do so by offering full marketing and sales services, from strategy and creative to marketing execution and technological solutions. All our services are designed to help brands discover and execute a new way of doing business that simultaneously helps customers and achieves remarkable bottom line results.
We believe in a "helping hand every step of the way" culture, which empowers the whole marketing and sales funnel and transforms your brand into a valuable change-maker from day one.
---
Our Mission
---
In Simple Words - We Help Our Clients Grow!
---
We partner with our clients to build a powerful marketing and sales system. We integrate the new systematic approach into every aspect of your business by helping, educating and empowering your clients and employees, leveraging the customer experience beyond the buyer's journey and focusing on the entire customer life cycle. In simple words - we help our clients grow!
As consumers ourselves, we believe in smart, good brands and we see ourselves as a strategic partner of all our clients, working together to creating a better world for us all.
---
Customer First
Our goal is to help our customer succeed.
Bottom Line Results
We are crazy about metrics and reaching our goal.
Transparency
We speak the truth and face the facts.
Accountability
We favor autonomy and take ownership.
Together vs Me
We are part of something greater than ourselves.
Question the Status Quo
We'd rather be failing frequently then never trying new things.
Work+Life
It's impossible to be unhappy at work and then happy in life.
Continual Work in Progress
Greatness requires intense commitment.
---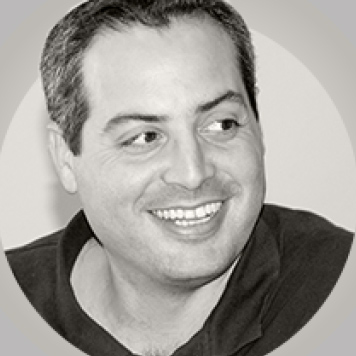 ---
Want to step-up your career and be more than a cog in the machine? join our team...
---
See open positions
Experience The Power of Demand Generation
---
Schedule a Free Demo Session to see how demand generation can work for your company, and get tips on how to implement it based on your website and market.