Content Marketing vs. Inbound Marketing – Can They Be Compared?
When it comes to growing your business, you probably want to know what is more effective – content marketing or inbound marketing. What is the difference between them and where should you invest your time and money?
To understand which may be better for you, we've analyzed each one of them, what the differences are, and what we believe will be the main strategy to focus on in your 2017 marketing plan.
What is Content Marketing?
Content marketing has been around for quite awhile; there's a good chance you've heard of it before. The Content Marketing Institute defines content marketing as a strategic marketing approach focused on creating and distributing valuable, relevant, and consistent content to attract and retain a clearly-defined audience — and, ultimately, to drive profitable customer action.
Content marketing is about storytelling, using powerful content, through many different mediums. The three main mediums within content marketing are: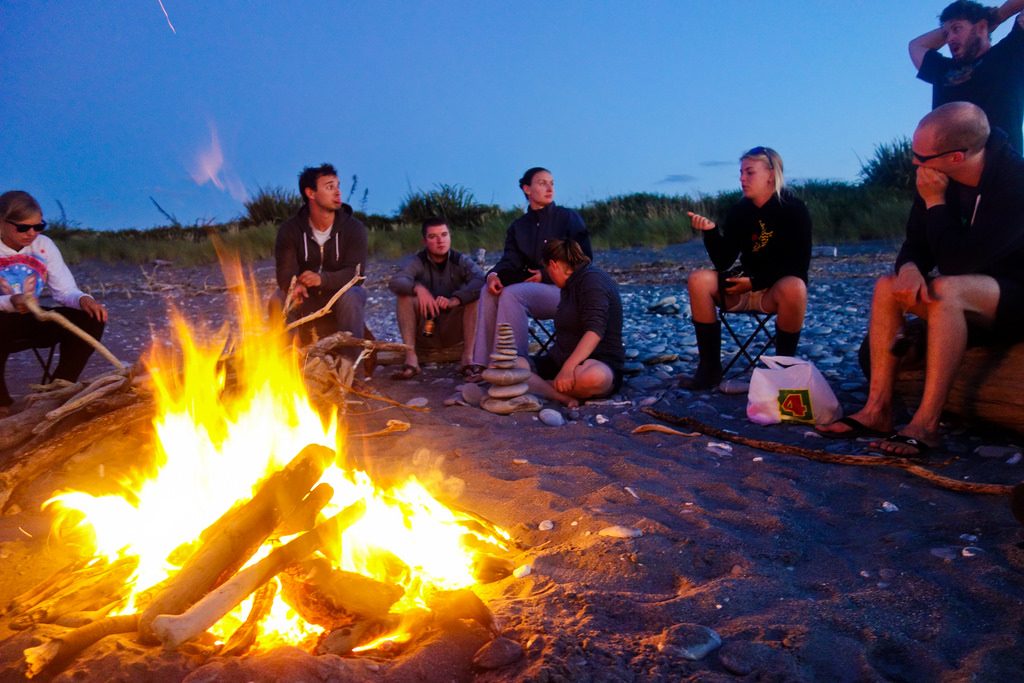 Offline Content.


Examples: magazines, commercials, newspapers, flyers, billboards, etc.

Online Content.


Examples: blog posts, news, viral videos, ebooks, infographics, podcasts, etc.

Hybrid Content.


(Uses both online and offline content together – one drives the other.)
Example: Live tweeting during a T.V show, events, etc.
When you specifically look at the use of online content – the most popular and broad of the three categories – channels include:
Websites – blogs

Social Media – Facebook/ Twitter/ LinkedIn/ Pinterest and more

Viral Videos – YouTube / Vimeo
Benefits of Content Marketing
Many would argue that because content marketing offers such a wide appeal – across many mediums, to many audiences – that it is the marketing strategy of choice. Additionally, most of the tactics within content marketing are fairly easy to use, and the learning curve is low.
Looking specifically at online content, we know that sharing posts is truly part of the online experience. Over 27 million pieces of content are shared per day, and currently, 70% of B2B marketers plan to create more content in 2017 compared to 2016.
When it comes to content marketing, if you are providing your consumers with content that is useful and customized to them while adding value to their experience, it is likely you can see benefits from the use of this strategy.
What is Inbound Marketing?
Now, keeping in mind the above description of content marketing, let's take a look at inbound marketing.
The concept surrounding inbound is to 'get found' by the customers, instead of aggressively seeking them out. When done correctly, your leads will end up on a unique landing page, social media site, etc. – and discover exactly what they've been searching for, without getting pestered, and repeatedly sold to.
The 'flow' of the inbound marketing methodology is as follows:
Attract

Convert

Close

Delight
These four stages are what inbound marketing uses in order to obtain visitors, leads, customers, and promoters. This method is particularly effective because it helps to quickly build credibility, through the use of various mediums and tactics.
Benefits of Inbound Marketing
One major benefit to the inbound marketing strategy is that it isn't just ONE tactic, it's several. It's a methodology that earns the attention of potential customers and sets up your company to easily be found.
Because inbound is considered to be a much more personalized approach to marketing, a large benefit is that will you draw in the most likely leads. Your leads are discovering you because they are already out there searching for answers to their questions about your specific industry, or product – and because of this methodology, you already have the content out there to answer those questions.
Now, notice the mention of the word content above. The inbound methodology actually uses content marketing as one of its methods; under its umbrella are ALL of those content methods discussed above (online, offline, hybrid) plus more.
Inbound vs. Content Marketing – Compared
Content marketing is a single tactic, while inbound marketing is a complete methodology that focuses on drawing in customers with multi-channel traffic sources.
While content marketing covers a wide range of tactics and ideas – both online and offline content –  it isn't the full horsepower behind the inbound marketing machine. Other missing puzzle pieces may include SEO, PPC campaigns, interactive tools, and hosting physical events, which fall outside of the content marketing realm.
A major piece of the inbound methodology puzzle is, in fact, the strategy of content marketing. So if you are asking which is better, it's our belief that content marketing as a stand-alone strategy is simply not as effective. Yet when it's utilized in the complete inbound methodology, we often see great business growth.
Business Growth Relies on Both
It's safe to say, if you are successfully utilizing inbound marketing, you are covering all of your bases.
The world that we live in only continues to provide distractions and get noisier, shoving 'bigger, flashier' products in the faces of consumers. With inbound marketing, it's about taking a step back and creating quality content in a strategic manner.
Stay up to date with your marketing strategy, and get on board with the inbound marketing methodology.