The Growth Wheel
Is there a clear marketing and sales strategy that produces predictable growth for any B2B company? We believe there is
---
After more than 10 years of experience in digital marketing, we have assembled 7 key elements that we believe are essential to achieve predictable and sustainable global growth. Each element stands by itself and has its own strategy. Getting all of them to work together creates a marketing and sales mechanism perfected for the B2B market. For our clients, these elements form a powerful system that helps them position themselves strongly among their competitors, achieve their business goals and even plan their future growth.
39% of marketers say proving the ROI of their marketing activities is their top marketing challenge.
(HubSpot, 2018)
Will it work for your company? With the right mindset for long term strategic thinking, and with professional execution - we see it happen again and again in many different markets.
7 Elements of the StepUp Growth Wheel:
Below you can learn about our core methodology and understand the basic definitions of every element in the marketing and sales system we've built for our clients.
If you want to get deeper into the system and see how it can actually work for your company, request a Discovery Session where we'll discover your company's growth potential using our methodology. Get it here >>
Brand Positioning Strategy
"77% of B2B marketing leaders say branding is critical to growth." (Circle Research)
The Mission: To clarify brand positioning strategy, create a brand statement, market research, and a yearly marketing plan.
The Process:
Market Research - Target audience types and ideal customer matching with analysis of market lifecycle stage and positioning approach
Competitors Overview - Market share, online presence and USP analysis
Building Personas - A deep understanding of the ideal customer profile in terms of demographic information, psychological profile and habit overview.
Brand Positioning Strategy and Statement - Refinement of the central brand positioning strategy and statement.
Marketing Plan - SMART goals, yearly work plan (KPIs, Timetable) and content strategy for the first quarter.
The Output: Professional market research with a clear brand positioning strategy. An annual inbound marketing plan divided into quarterly stages.
Infrastructure
The Mission: To create guidelines for design and content to all marketing materials. Align old marketing materials with the brand positioning statement and create clear visual guidelines for all future marketing materials.


The Process:
A Dynamic Website - As the main marketing instrument, your branded and designed website should be flexible and customized, with an easy to manage CMS platform (We love Wordpress). The website must be responsive to all platforms (mobile and desktop), SEO friendly and easy to navigate.
Lead Generation Funnel -Every website needs certain key tools to convert traffic into qualified leads. Strategically crafted landing pages, thank you pages, CTAs, banners, and forms which are placed in the right spots on the website capture the visitors with offers that are appropriate for their stage in the Buyer's Journey.
Content Marketing Tool Kit - On every website we create a learning center where all news, articles, guides, reports, and other content are published. It is the most active section on the website - generally, new content is added to it every week. We also connect email marketing platforms for sending newsletters, and social media accounts for publishing the content that will be created.
CRM Integration - It is crucial to track and manage leads coming to the company through all channels. With a cloud based CRM all leads can be automatically integrated into the platform and than managed by the sales team. All activity can be tracked and analyzed for optimization and reports.
The Output: Professional and aligned marketing materials ready to be used for inbound marketing.
Content Strategy
The Mission: Authoritative and valuable content builds a qualified lead generation funnel that moves your visitors forward in the buyer's journey, from the research stage where they read the blog up to the point of conversion and sales opportunity. We guide them with highly quality content through their search for solutions, educating them in the process and building with them trust and brand authority.
The Process:
Buyers Journey Mapping - For each buyer persona (ideal customer profile), we create a specific "Content Campaign Funnel" that follows the buyer's journey. We map his research, evaluation and decision stages so we can create relevant content that fits exactly what he is looking for, to guide him all the way to the best solution.
Quarterly Content Plan - After we choose the buyer persona focus and analyze the buyer's journey, now we are ready to plan the content for the quarter. It is crucial to plan content in advance. The content plan is also based on keyword analysis- where we find great opportunities to drive highly qualified traffic from Google, of people who are perfect fits for our chosen buyer persona.
Blog Content Creation - The blog is the engine of your inbound marketing system and your website. We recommend creating at least 2 blog posts per month in order to maintain an active website that is appealing to your audience and also to the search engines. Content for the B2B and industrial market has to be professional and accurate and should be written by a writer that has prior knowledge of your market. Each blog post title should also be related to a specific keyword that has potential to drive relevant traffic to the website from the search engines.
Lead Magnets - The lead magnet is a central aspect of our content strategy. It can be a guide, webinar, white paper or even an event promotion. We create a new lead magnet every quarter or every six months, dependent on the retainer, and we use the broader content plan as a tool to promote the lead magnet. The purpose of the lead magnet is to gather relevant information on potential leads, as well as providing valuable industry content to existing contacts and customers and increase brand positioning in the market.
The Output: Professional and persona-oriented content plan with specific highlights that is built to increase brand awareness and to generate leads.
Media Distribution
---
The Mission: To get your content distributed and published at the best places and time in order to reach ideal customers exactly where they are, with information relevant to their buyer's journey. We use multi-channel media distribution tools that will increase traffic to the website and lead the visitor to the conversion points that are most relevant for them.
The Process:
Blog Management - We manage a specialized and approachable blog on the main website, which drives traffic to the website and builds authority and trust with the visitor. We post the content to the blog to be distributed on social networks, via the company newsletter, and through other content networks. Each blog is optimized for SEO, and has a CTA and images that increase engagement with the reader.
Newsletters and Mailing Lists - Besides building a quality mailing list, we build a professional template for newsletters in which we distribute content and suggestions that are relevant to the target audience and according to the content strategy. We segment the mailing list based on interest and interaction in order to move the hottest and most successful leads to the sales stage.
SEO- Search Engine Optimization - We optimize the main website to rank high on main search engine platforms (Google, Bing, and Yahoo) in order to drive targeted and high-quality traffic and to generate quality leads to our sales funnel. SEO includes Onsite Optimization and Offsite Optimization and creating a link-building strategy.
Multi Channel PPC for B2B - We create and conduct PPC campaigns on LinkedIn, Google (or other relevant advertising channels). We have extensive experience in managing and optimizing multi-channel campaigns that work together and contribute to each other. We utilize a combination of remarketing, mailing lists, and "smart" ads for quality lead generation.
The Output:  An effective content distribution strategy that engages with a "warm audience" (mailing lists, social communities) and "cold traffic" (paid media and SEO) to present ideal customers with helpful and valuable content that builds authority and generates qualified leads.
Automation and Lead Nurturing
96% of visitors who come to your website aren't ready to buy (yet). (Marketo)
The Mission: To move prospects seamlessly and subtly through each phase of the Buyer's Journey and turn them into satisfied customers. We do that by creating nurturing automation processes that will be triggered by engagement rate, lead scoring and buyer's journey indications.
The Process:
Lead Qualification - We set up automatic assignment processes which put each lead in a category based on how ready they are to buy, who is their account owner, and other lead scoring categories or indications as relevant.
Lead Nurturing Campaign - Each lead is different. Every lead is a person who needs personalized attention. With Hubspot's smart AI automation tools we can create different automation processes that will move prospects forward in the lifecycle stage.
Email Automation - The basic media that prospects are using to communicate. Every lead receives automated emails based on their interaction.
Monthly Newsletter - By keeping your customer and contacts updated with relevant content, you will stay in touch with them and create new opportunities every month.
Remarketing Medias - Remarketing, also known as retargeting, allows us to reach leads we already know are interested, at a lower cost, across multiple social channels and media. We can promote personalized and relevant content that will help your leads move forward through their buyer's journey.
The Output:  Automated content sequences triggered based on prospect interaction, that guides them forward to the next the lifecycle stage.
Sales Enablement
Companies with a sales playbook are 33% more likely to be high performers. [Source: Salesforce]
The Mission:To build solid sales processes that guide prospects through the sales funnel and convert them into customers with minimum effort.
The Process:
Sales Enablement Strategy - We work together with your sales team and define the sales process - step by step. We determine who is responsible for contacting the lead, when they should be contacted, and what to say and do at every stage of the sales process. We help the sales team to write emails, messages and offers and check the effectiveness of every step we create.
Deal Workflow - We help create the deal workflow and define every crucial point in the sales process.
Automated Tasks - We set automated tasks for the sales team for every new opportunity in the CRM
Email Templates - We help the sales team create email templates that can be used for every interaction with the prospect.
Meetings App - We help the sales team automate sales meetings with automated calendar booking.
Team Workshops - We organize workshops with your sales team on the sales process and the sales mechanism to make it work perfectly.
The Output:  A sales playbook with structured sales process, templates and instructions for the sales team that is proven to work and can be tracked and optimized continually.
ROI Tracking and Reports
The Mission:To manage and track all marketing activity in order to optimize it continuously and achieve best ROI. Using Hubspot, we track and identify the best converting funnels through the sales matrix and test variants in all segments of the marketing funnel to see how it affects the revenue and bottom line.
The Process:
Analytics Tools - We use analytics tools like Google Analytics, Hubspot Reports and more. We set the tools into a system that can be analyzed throughout the entire funnel, to understand specific details like an email that produced revenue or a PPC facebook ad that converted best.
Hubspot Integration -

CRM onboarding - Registration and full implementation (for website and marketing activity)
Website integration
Monitoring all marketing activity and measuring all traffic and conversions
Lead nurturing - examining the maturity of a lead and turning it into a "qualified lead"

Marketing and Sales Reporting - Once a month our team, your marketing team and your sales team meet and share data. Everyone will get to know and understand the monthly results and how they can contribute to each other.
The Output:  A clear report that will help analyze the results, align marketing and sales on the same path and measure precise ROI from our activity.
39% of marketers say proving the ROI of their marketing activities is their top marketing challenge. (HubSpot, 2018)
Bottom Line
If you got to this point we congratulate you! You have taken the first steps to learn how to use content and Inbound Marketing strategies to establish authority, generate leads to B2B businesses and achieve sustainable global growth.
At this point most people will want to have more a personal conversation with us. So we're offering you our free Discovery Session where we'll present you with a customized strategic demonstration of your company's growth potential using our methodology.  Get it here >>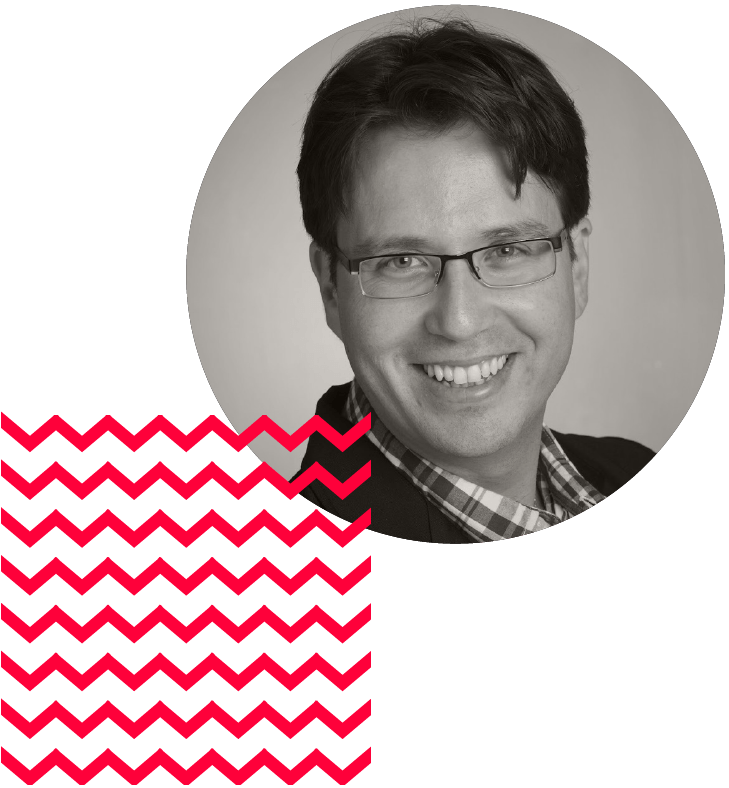 Discover The Friction in Your Marketing System
---
Get a personalized overview of your marketing strategy and learn how to create an oiled machine that delivers.
Schedule a Discovery Session