5 Steps to create a game changing inbound marketing annual plan
Those last months of the year are always accompanied by mixed feelings for marketing teams. It's the time to face the truth – how does the current year end? Did we meet our goals from our last annual inbound marketing plan? What will the organization or management say about how the marketing performed?  And yet, that's also the time to plan ahead for next year, figure out how to move forward from here on out, How to set clear and ambitious goals, and how to understand what is needed and what is worth doing.
These questions are true concerning the entire marketing plan of the organization, and certainly inbound marketing. It's time to examine your content creation methodology, metrics, and the goals you'll want to achieve next year. So, If you are right now a moment before those planning moments – here are 5 steps you should make sure you have gone through to create for yourself a complete picture and effective tools for planning next year:
Step #1: Start with a thorough check of the endpoint of the current year:
Start by cross-referencing data and examining various inbound marketing indices. It is recommended to start with a general look at the website and blog traffic this year – where did that traffic came from, what organic sources, what performance did social media sources bring with them, and what did your marketing emails do?
From there you should continue to understand what happened this year with all those leads received. Where did most of the leads come from? Was it regular traffic? Campaigns? From a specific form on the website? And what happened to those leads? Try to analyze where they came from to locate those leads that eventually became customers.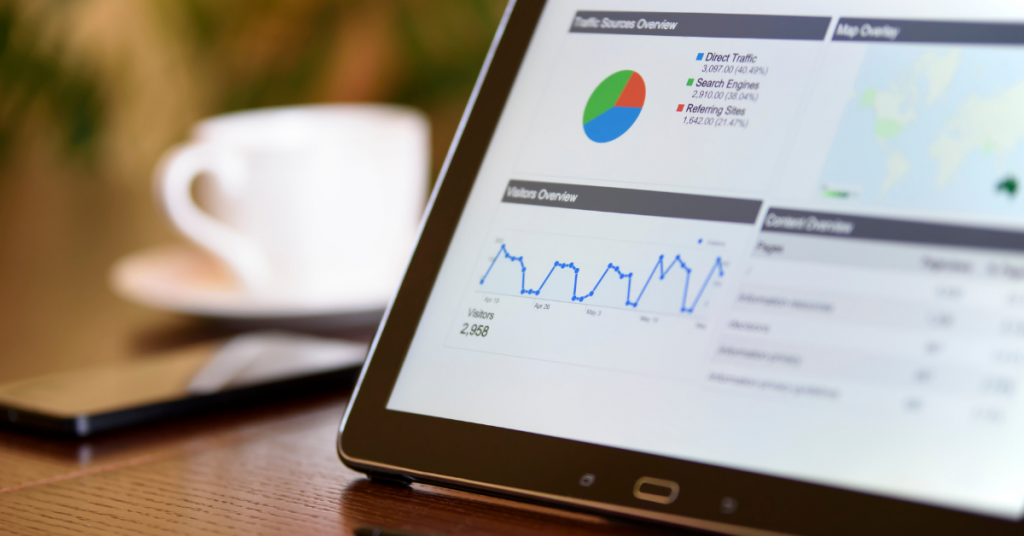 Continue and explore all the content distribution platforms you have worked within the last year – from email marketing and through your social accounts and sponsored media. The formula you have to work with is to identify those successful leads received and analyze back where they came from and how they first converted.
Concentrate all the information you have gathered in neat tables or slides and try to analyze the trends – what worked better? What less? Try to guess why each trend happened? You will be amazed to discover interesting conclusions and you will also be able to create for yourself benchmarks that will serve you well for next year.
Step #2: Now analyze the places where you failed this year:
Well, failures are part of the way. You know, they say that straight roads do not make skillful drivers. And you know what? You will soon know they are right! It's no fun to make a mistake, but the cliché is true – those are our greatest learning points.
Some failures are due to wrong planning, some are due to wrong thinking and some simply did not stand the test of reality – successful as they may be. Go through the annual plan you placed at the beginning of the year and check where you failed to implement the plan. Try to understand what happened there along the way and try to create principles for yourself for the next plan -Should you leave that effort behind? If not, then through which way should you try this year? And maybe it's time to change or re-adjust the experience?
These are thoughts worth doing right now and producing from them a very clear list. You will thank yourself later in the next steps.
Step #3: Move on to define the company's business goals for next year: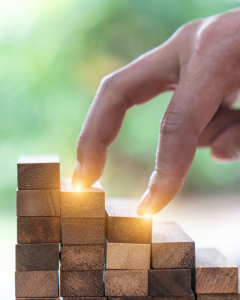 Now that you know what went right and what went wrong this year – you need to set or understand your company's business goals. It is time to sit down with the company's management and the various departments in it to understand the internal goals, the challenges, and the places that can be marked from which the company's growth will come next year.
If you know how to mark product and business arrowheads that will bring more significant growth in terms of money and value to the company – you can later target your marketing plan and easily define where to invest more effort and where to reduce.
Step #4: Choose a smart platform to work with:
Everyone talks about it knows it's the next step in organizing their marketing and understands the benefits – but not everyone realizes the actual potential. It's your time to make sure that next year you can move forward to a single platform that knows how to centralize the distribution, measurement and inclusion of all your marketing activities.
Set a budget and decide to move forward beyond Excel and folders scattered on your computer and set yourself to move to such a platform. HubSpot is a good example. Such a decision before creating the annual plan – will allow you to better plan your marketing work next year and will allow you to make sure in advance that you have quality and measurable tools for marketing control.
A platform that will allow you to produce a single overview of the marketing efforts, along with the option to dive into various elements and analyze them down to the level of profit for the company – will make a significant change for you next year. Come on, don't wait with this.
Step #5: Before thinking of new content – turn exiting content into Lead Magnets for next year:
Sometimes, the greatest wisdom is not to invent new content but to use more wisely the sources that already exist. Therefore, what is very worthwhile to do at the end of the year is to analyze and locate which content was the most successful you created in the past year – both in terms of content quality and value it provides to the reader and – in reality test – the content that generated the most leads.
Start thinking about how next year – you get a lot more out of them. One way to do this for example is to turn this existing content into files that can not be read just like that on the website but the reader must fill out a form and leave details to download the content. Nice one, huh?
And that's it. When all the data – analysis of the past year, business goals, smart platform and new lead magnets – is in your hands – you can move on to creating an annual content plan. When you're headed to produce that plan for next year, make sure to produce clear goals, quarterly test points to make sure you are on the right track to success, focus on SEO and creating interesting content.
A program created from such an analysis – brings with it a lot of potentials. Good Luck!