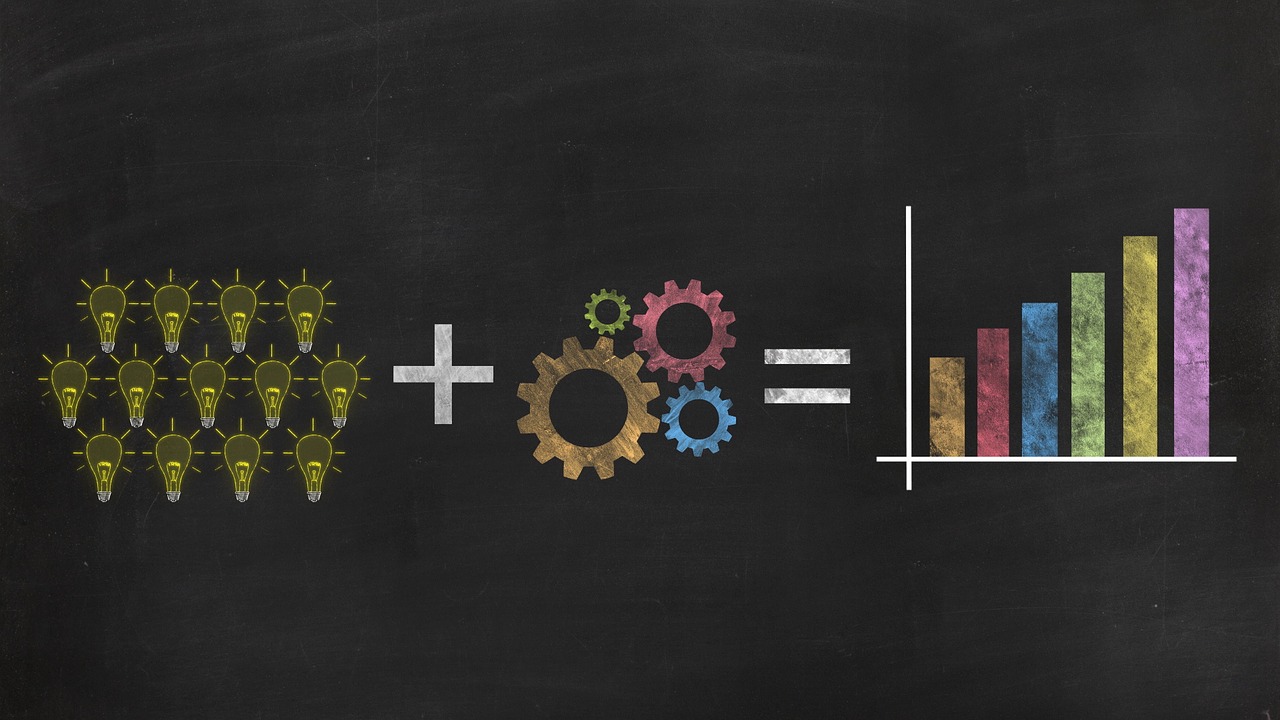 5 Ways to Successfully Generate Industrial Sales Leads
Wouldn't it be great if generating industrial sales leads was as simple as emailing or cold calling? However generating industrial sales leads successfully takes a lot of time, requires more specialization, and let's face it – know how – than regular leads.
Industrial buyers aren't your standard run-of-the-mill prospects. They are qualified professionals, highly informed on a subject before reaching a buying decision. Read on to see how this transforms the process of generating and converting industrial sales leads.
Learn more about our Inbound Marketing Methodology for B2B Industrial companies >>>
How To Generate Industrial Sales Leads?
1. Trade Shows
Trade shows are an excellent source of generating qualified industrial prospects. The best way to get the most out of the trade show is to plan ahead with Before, During, and After activities. Beforehand, you want to try to bring a team of people with sales skills and technical know-how. Also, you can prepare equipment and marketing materials fit for the trade show, as well as a set of qualifying questions to help with prospect identification.
During the show, avoid seeming pre-scripted or 'salesy' by building rapport and connecting with people before moving on to business. Present products & solutions fitting to their needs and seek a follow-up commitment for a call, appointment, or email, before saying goodbye.
After the show, establish trust and continued communication by promptly following up on leads and sending a thank you note along with any personalized materials discussed.
2. Website SEO & Organic Traffic
The importance of driving organic traffic to your website cannot be overstated. Practices like alternative image names and proper hierarchy structure are just a few items from a long list of SEO techniques required. Equally important is the content, requiring both keywords mastery and a well-written blog. The former means using suitable keywords, in the right places and in a strategic way. Regarding the latter, a blog with solid writing instills confidence and builds trust with your visitors, making them more prone to following a call to action and convert to sales leads.
3. Trade Magazines & PR
Trade magazines offer the option of both advertising and writing specialized pieces. When advertising, aim for a clean design that invites the reader to go through your ad. Increase ad engagement by prompting the reader to a call to action, such as contacting you. Publishing specialized pieces containing useful and original information is also effective. This way you come off as genuinely helpful, making your piece more credible and less like a sales pitch, gaining the reader's trust.
4. Partner Newsletters
Effective partner newsletters employ professionally designed, aesthetically pleasing format with clear information hierarchy, that's simple to browse through. Try framing the content based on your partner's needs, while highlighting any promotional activities or calls to action. To optimize and focus on what works best, measure a newsletter's performance in terms of audience reach and adapt accordingly.
5. Social Media (LinkedIn)
Social media platforms like LinkedIn are also a place where you may find and reach professionals. A paid strategy is direct advertising, which allows reaching prospective professionals in your industrial sector. An organic approach is posting updates regularly, which will be visible in all of your contacts feed. Similarly joining specialized groups allows you to share insights, demonstrate know-how, and expand your network. A key factor is keeping a steady rate of activity, appearing to your network's feed regularly and building trust with your audience.
Converting Leads to Opportunities
You can benefit from the industrial sales leads generated, by converting them to sales opportunities through various techniques:
Lead Nurturing Emails: Customized email campaigns that deliver targeted messages and help prospects move forward with the buying process.
Social Media Branding by Remarketing: Remarketing is the practice of following your leads around the web with targeted ads, based on their history and browsing behavior. Combined with social media, it creates a strong brand presence, increasing brand credibility and awareness in the reader.
Content Strategy: Keep your audience educated, updating them on the newest trends and technologies. This way you develop a trustworthy company image, instill faith and make prospects more likely to convert to opportunities.
Direct Calling: Direct calling adds a personal touch in your communication. Especially for industrial leads, it can be beneficial as it can result in better understand your prospect's needs.
CRM Platform: CRMs help make the whole sales process easy to record and access, resulting in increased conversions.
Now, What are You Going to Do?
Generating industrial sales leads is only a small part of company growth. At StepUp we specialize in inbound marketing for B2B companies for more than 10 years. Visit our methodology page to see how we can help you establish and maintain a clear marketing and sales strategy, producing predictable growth for your company.