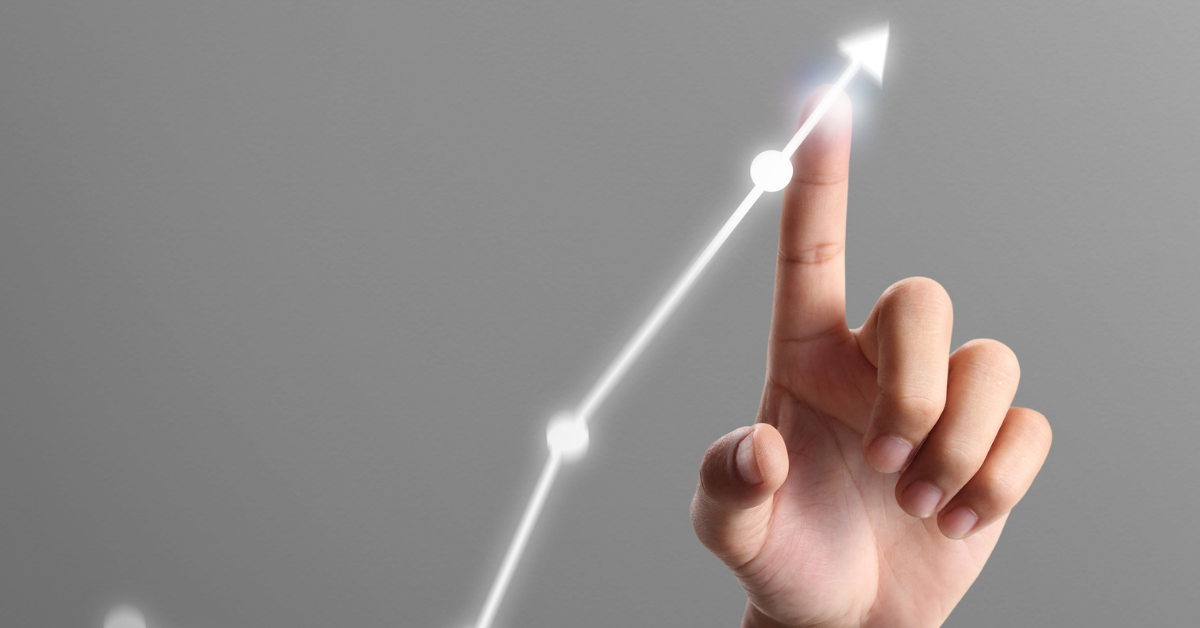 Case Study: How through Transformational Quick-Win Strategies and HubSpot Onboarding Process, Elsight Gains Vision For Growth
Digital marketing in a B2B environment is difficult, especially for new players with limited exposure. Businesses demand quick results and immediate returns on their investments to prove the effectiveness of a marketing campaign. To make this possible, they approach industry experts who can guide them and generate results in the shortest time. 
This case study sheds some light on how StepUp used excellent strategies and HubSpot tools to improve the marketing approach of Elsight. Working with the marketing team on optimizing their processes, we saw a 470% increase in MQLs and a 26% increase in organic traffic. 
Client profile
Elsight strives to revolutionize the connectivity market and reduce the existing digital divide through its unique software and hardware solutions. The company develops comprehensive end-to-end connectivity solutions to propel businesses towards success in a seamlessly connected environment. Elsight specializes in customized and mass-market solutions for various industrial sectors and keeps everyone connected on-site and on the go.
The company started in 2009 and currently operates from Tel Aviv, Israel.  Elsight has established itself as a top brand with multiple projects for public security organizations, militaries, fleet management companies, government offices, logistics/fleet management companies, and other essential industries.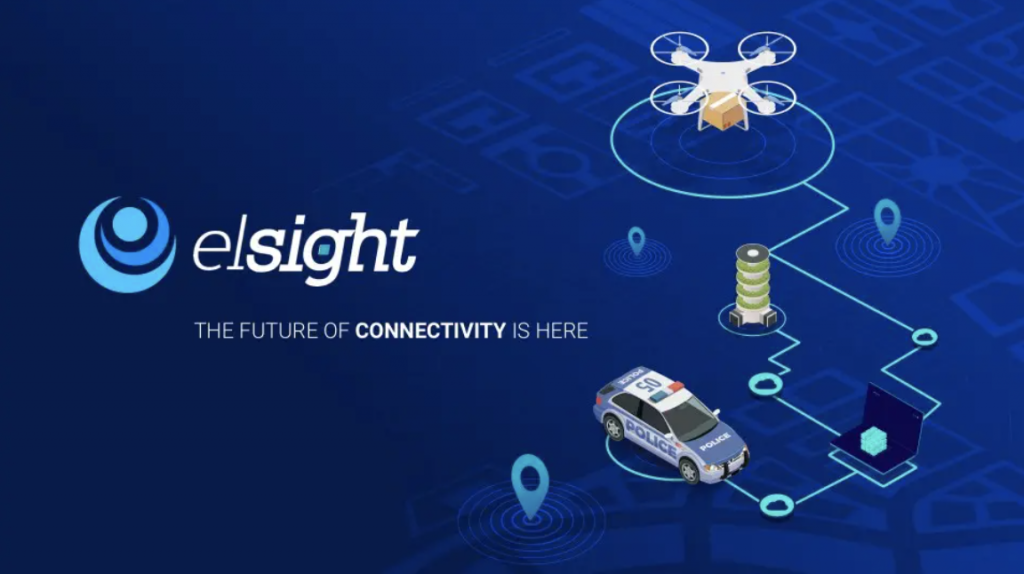 The major challenges
Elsight approached us with little to no experience in the digital marketing domain. lack of a digital marketing strategy meant Elsight was significantly lacking digital presence. The marketing team was stressed because higher management demanded tangible results and new leads.
StepUp started by identifying Elsight's key challenges and worked with the marketing team to address them. We also trained Elsight's marketing team on using Hubspot Marketing Pro which provides the tools they needed to maximize productivity. Check out what Asaf, Elsight's marketing director, has to say about our services:
"When I reached out to StepUp I was a young marketing manager. Elsight had minimal digital presence or processes in the B2B environment. StepUp coached, taught, and made everything work for Elsight in the digital marketing sphere, 'from zero to one' and more. Hiring outsource services is not an easy decision to make, there are a lot of doubts and questions in the beginning. With StepUp everything was clear, with a plan, timeline, and transparency to the highest level…."
Here are the three main issues Elsight had that needed immediate attention:
Connecting the digital marketing strategy to Elsight's marketing goals
Elsight was new to digital marketing. The marketing department did not have a customer segmentation system or helpful personas to target through its content strategy. This meant that the overall marketing effort focused on hitting KPIs but lacked a clear digital marketing path.
Improving departmental alignment

Converting a lead requires seamless operations and collaboration from all concerned departments. But marketing and sales alignment can be very complex. Most organizations don't even realize how much of a priority it is and a key factor of success. Luckily, Elsight's leadership understood the importance and jumped on our plan to create a joint system that would enable a productive and collaborative operation between marketing and sales.
Limited marketing budget
Elsight's marketing department had found themselves in a challenging position. They felt there was a discrepancy between the KPIs put in place that was expected of them to hit in comparison to the budget they had to work with. The primary challenge was in understanding how to correctly assess and prioritize the KPIs and calculate according to the budget at their disposal. This left them with the decision to either not fully reach each KPI or to prioritize a select few whiles completely giving up on the rest. 
Our solutions
After understanding the expectations and challenges of Elsight's marketing team, we implemented a series of effective changes for immediate results. 
Identifying Elsight's Buyer Persona and Developing a Content Strategy 
We started by revamping the content strategy and introducing basic customer segmentation to optimize the process. Appropriate buyer personas from each segment were developed, and we built a content strategy around each profile.
Leveraging Technology for structured and systemized growth
We used HubSpot to ensure a seamless and automated onboarding process. HubSpot allows users to manage all campaigns and conversions from a single platform, so tracking progress became simpler. We also worked with the marketing team to develop functional KPIs that allowed the department to gauge its performance and take corrective measures when needed. HubSpot's reporting feature proved to be most helpful as it allowed Elsight to track its incoming traffic and keep a record of MQLs from digital sources.
The reports and insight feature of HubSpot allowed us to track and measure the performance of ongoing marketing activities and determine the best course according to a situation. Our team worked with Elsight to create a comprehensive marketing plan with an attractive campaign and distribute the brand's message across various media platforms. The insights from HubSpot also allowed us to further optimize Elsight's customer segments and come up with a razor-sharp approach for guaranteed results.  
Training the marketing team for consistent performance
While working on the strategy and integrating the necessary technology in Elsight's existing setup, we also trained them on the basics and demonstrated how to deal with prospective clients according to their digital journey. Our team worked with the clients to show them how to effectively use insights to make informed decisions.
The impact
Elsight's marketing department immediately saw the potential of our solutions. The project was a success for Elsight as they saw an immediate spike in organic traffic and gained new customers in a short time.
Some of the most noteworthy benefits we were able to introduce are:
1 – 470% increase in marketing qualified leads (MQL)
Our targeted content, along with excellent distribution strategies increased Elsight's engagement with potential customers. Marketing qualified leads (MQLs) are an industry-standard metric for gauging the success of a marketing campaign. In only 4 months, we were able to increase them by 470%, which shows just how much of a difference strategizing can make.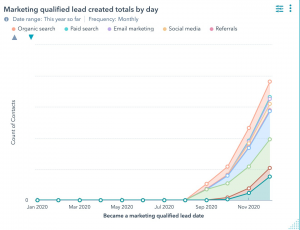 2 – Significant increase in digital marketing budget
Once the marketing department started showing results and generating converting leads, increasing their overall budget was imperative. Many new clients appreciated the professional content Elsight was creating with us and admitted that it was among the major reasons for their consideration. This indicated the importance of inbound marketing to the management, who complied with the department's demand and increased their budget by five times.   
3 – Optimized resource allocation through HubSpot
HubSpot tools are a must-have for any effective marketing team. Having all the key data in a single platform allows the concerned parties to make informed decisions at the right time and improve their overall marketing strategy. This platform also allows the users to effectively allocate the resources at their disposal and seamlessly work towards capitalizing on new opportunities.
Summary: StepUp helps effective demand generation campaigns using HubSpot tools
StepUp successfully changed the marketing approach of Elsight in a short time span. Our proven methodology and focus on efficiency through automation was well received by the client, who wholeheartedly recommend our services. Asaf declares that:
"I have never experienced anything like it. I trust them, I enjoy working with them, and will continue to work with them, as they are one of the main reasons we are now scaling, generating valuable accurate leads, and marketing our products to the right people while reaching our quarterly and yearly goals like a charm. Oh, due to my work with StepUp I got promoted to become a marketing director. Not only the work done helped the company, but my personal career path changed, as I got a significant promotion."
Thinking about getting started with HubSpot? Are you an existing user looking to make the most out of the tools in hand? Contact StepUp today and revolutionize your marketing approach.