Best Practices of Digital Marketing for Manufacturers: Build Authority and Attract Qualified Leads
Today's industrial sector is well aware that digital marketing is an integral part of reaching and interacting with their target audience, prospects, and customers. And even though they are tasked with engaging in online and content marketing, the majority of manufacturers still fall short of demonstrating a positive return from their digital marketing activities.
In this article, we present the challenges that manufacturers face when it comes to digital marketing. We'll also share our Industrial Marketing Methodology, a digital marketing strategy geared toward the needs of manufacturers.
The Challenges of Digital Marketing for Manufacturers
Even though manufacturers and B2B industrial companies recognize the value of engaging in digital marketing, they face several challenges in doing so:
Many manufacturers lack a clear plan on how to implement online and content marketing activities. A clear, actionable plan is the basis of all marketing activities.
Manufacturers rarely take advantage of tracking and measuring tools and therefore can't demonstrate their digital marketing activities ROI (or lack thereof). As the saying goes, "you can't manage what you can't measure."
In some cases, manufacturers don't have the necessary experience on how to target, reach, and appeal to technical audiences. This results in inadequate planning and budgeting, as well as slow corrective or pivoting actions when it comes to optimizing their online marketing.
Dive Deeper: The Global Growth Methodology for Industrial Companies [read more >>>]
Marketing Transformation for Manufacturers
GlobalSpec's 2019 survey on manufacturing content marketing demonstrates how engineers and technical professionals primarily use the internet to research products and services, before reaching out to a company's sales team. This points to a meaningful shift in marketing that manufacturers have to make.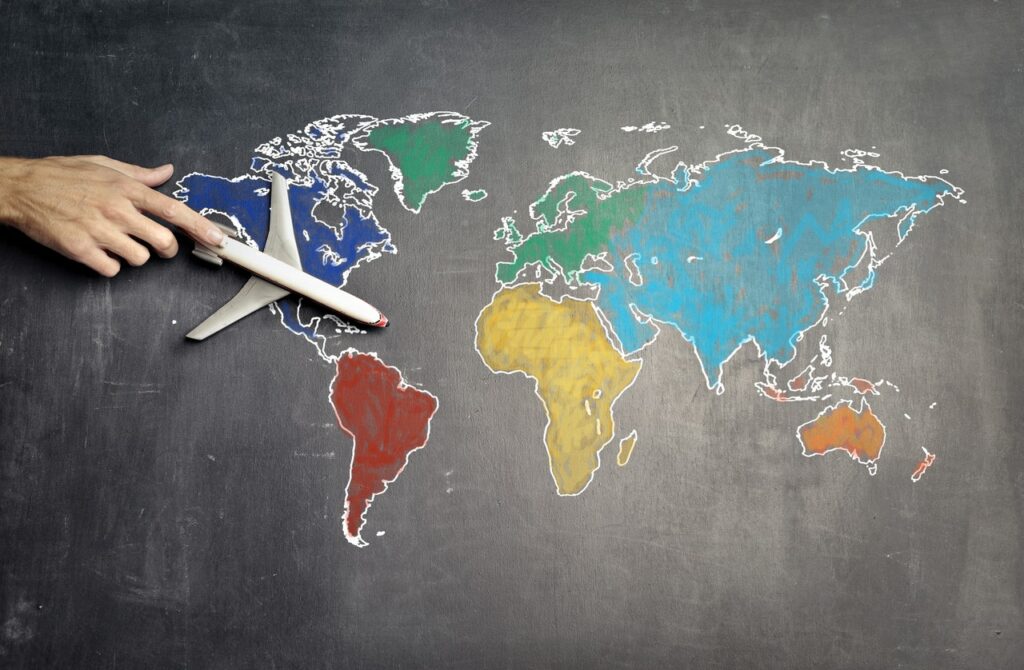 Digital marketing has become vital in the technical customer's journey. Where taking part in trade shows and running trade magazine ads used to suffice, manufacturers must now shift towards digital marketing to achieve results.
The StepUp Growth Wheel
We at StepUp specialize in digital marketing for businesses, industries, and manufacturers that target highly technical audiences. In the last 4 years, our team has created a comprehensive Industrial Marketing Methodology, that guarantees company growth, generation of qualified leads, and building authority in the company's corresponding industrial sector.
Here are the 7 steps of The StepUp Growth Wheel, chosen to help manufacturers dominate their market using digital marketing:
Brand Positioning: A determining first step is to set the brand positioning strategy & statement, market research, and annual marketing plan.
Infrastructure: Creation of clear visual and content guidelines, to maintain consistent messaging in all future marketing materials.
Content Strategy: Defining a comprehensive content plan based on target audience characteristics, such as the buyer personas and mapping of the buyer's journey.
Media Distribution: Deciding on the most effective places and methods to publish and distribute content, in a way that resonates with your target audience.
Lead Automation: Employing lead qualification and nurturing techniques, together with marketing automation tools, to ultimately convert leads into satisfied customers.
Sales Enablement: The creation of seamless sales processes that guide prospects through your sales funnel and convert them into customers with minimal effort.
ROI Tracking and Reporting: Setting up the necessary infrastructure to properly track and measure all marketing activities, in order to continuously optimize and achieve the best ROI.
While some manufacturers are having difficulties implementing digital marketing tactics, others are seeing exponential growth, building authority in their sector, and dominating their market. Contact us today to arrange a free 30-minute custom digital marketing session to find out how you can utilize automated digital marketing systems that will guarantee your success for years to come.
Read more about our "Global Growth Methodology" here >>>